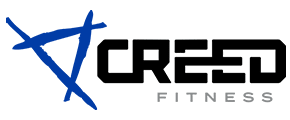 We love Creed! They offer various times which makes it very convenient. The coaches provide many different exercises allowing the workouts to not get dull and repetitive. Above all we value the complete interaction among the coaches and the members. We never leave the gym without feeling encouraged!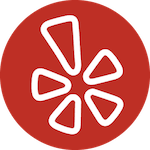 If you're looking for a gym where you are treated like an individual who deserves quality oversight, instruction, and attention, you will find all that and more at Creed! The trainers get to know you personally, they take an interest in you as a person, and they even check in on you to ensure that you at continuously progressing towards your fitness goals. Creed is more than a place to work out. It is a community of fun, fitness-minded friends!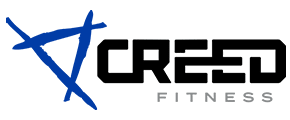 We chose Creed initially based on a referral by a dear friend. After our 1st workout we were hooked. Creed offers a dynamic atmosphere to grow both physically and mentally. Clint and his team do an amazing job of challenging members while providing structure to proceed at your own pace. This community is second to none. I look forward to seeing my workout friends everyday.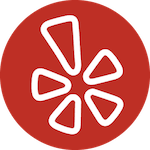 My fitness level is so much better when I go to Creed. I just can't find a way to be consistent going to a "regular" gym. Creed and the awesome coaches there make it so much easier to see consistent progress!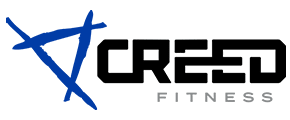 Creed is a sharp contrast from most of my gym experiences, where no one cares if I show up or make any progress towards my goals. I like the atmosphere in the gym. I'm surrounded by people who want to get better. I like the variety of workouts. I've recently learned through the COVID-19 quarantine that coaching is vital to my fitness journey. Showing up here takes away all the excuses my brain wants to put up for not following the workout. Creed helps me desire doing things that I normally wouldn't do. Since being here I've seen results, change, and progress.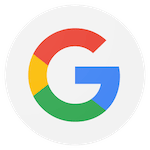 Creed Fitness is one of the best options for getting in shape in the area. Clint Watson has done an amazing job with this gym. All the coaches are amazing and very attentive while being encouraging. They are knowledgeable and I appreciate that they go through great lengths to ensure folks are practicing correct form to prevent injuries. The members were also a shining point as well. Everyone was nice and encouraging. In closing this place is amazing and you are doing yourself a disservice by not giving it a try.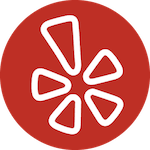 Creed is not your typical gym! The coaches are absolutely committed to your personal health and improvement. They encourage your progress every step of the way. Each class is taught by a coach and are intentionally small to give personalized attention to each member. Workouts are challenging, but always have modifications.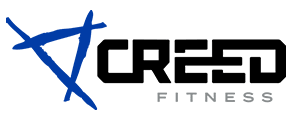 I've chosen to stay at Creed for several reasons. However, most importantly I value the relationships I've formed. I feel like Creed truly cares about me as a person and want to see me growing in strength as well as in character. On the flip side, there are people at Creed that I care about and want to see be successful. If I left, I would miss those relationships and would feel like I was letting them down. The gym is managed well. There is frequent communication that comes out in various formats. The gym is always open on time, the workouts are ready, the space is clean, and workouts run on time. I've succeeded in meeting some of my strength and endurance goals while at Creed, so the programming works! There are lots of workout times that I can make fit my schedule.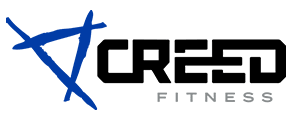 Two years ago in April, with the encouragement of my wife, I made an out of the ordinary decision and joined a gym. I honestly knew nothing about Creed, but I figured, I would give a few workouts a try and see where it lead me. I can honestly say it has been one of the most enriching experiences of my recent life. Not only have I lost 40 pounds, gained strength, mobility, and endurance; I have formed some exceptional friendships with the members and coaches. I cannot imagine a more supportive and encouraging community of people enjoying physical fitness.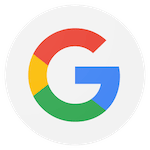 I've never been around a more dynamic team of fitness trainers than at CREED. They just get it. Coach Clint & company are phenomenal at what they do. They simultaneously understand how to encourage and challenge their folks. And it's a real community over there too. Joining CREED feels like joining a family and an awesome one at that. Their seasonal events are epic, their challenges are worthwhile, even their non-workout community gatherings are fun. Wherever you're at in your fitness journey (I'm more of a novice myself), I've found that they can deliver results, confidence, mental toughness and just a better overall lifestyle than anywhere else I've ever invested myself before.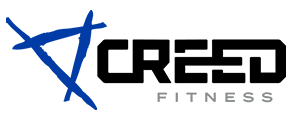 Creed has WAY exceeded my expectations for what a gym could be. I would keep coming back to Creed for the workouts alone. It's the best training I've ever gotten. The community and relationships I've made at Creed make this a lifetime gym for me. I never thought I could be a 6am gym person, but knowing that the same smiling faces will be waiting at the gym made it easier to get out of bed and "check the box."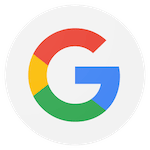 Clint and his coaching team at Creed are the best. I have struggled with exercising consistently in the past, yet Creed keeps me coming back. I recently completed my 100th workout at Creed, which was a big milestone for me. In my adult life, I can remember having memberships to at least six other gyms, and I certainly never made it to one of those other gyms 100 times. I'd be surprised if I made it to one of those other gyms even 50 times. I think Creed is special because Clint and his coaching team consistently go above and beyond to show how much they care about helping you reach your individual fitness goals. I highly recommend giving Creed a try regardless of current fitness level.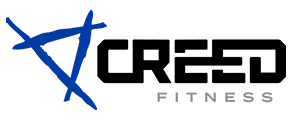 I continue to choose Creed because of the atmosphere. I feel that I can be myself. I am encouraged regularly to be an even better version of myself. It's not a "meat market" like many other environments. I feel safe at Creed because I know that Clint and the coaching staff sincerely care about me as a person above anything else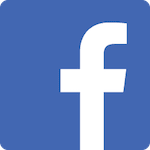 I was bored of working out by myself and missed the camaraderie of working out with a team (like I did while playing sports). Creed was the perfect answer. I push myself much harder than I would otherwise and enjoy the sense of community that comes with being part of the "Creed Family". The coaches are well trained and do a great job of giving you personal coaching while you are also getting the encouragement/ competition from your "teammates". My overall fitness has improved tremendously since becoming part of the Creed Family. For those that prioritize their health I'd highly recommend Creed Fitness.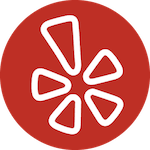 Creed Fitness has changed everything I ever thought about working out. Honestly, it's changed my life. I've dealt with injuries my whole life. I love running outside, but it seems that my tendons and joints weren't able to handle it. The solution to that was Creed. I've never been to a gym that I've been EXCITED to go workout in with a staff that cares so much. The workouts are SO MUCH FUN!!!! Every time I finish a workout I can't WAIT to go again. I'm getting stronger every week, lifting more weight and reaching PR's, gaining muscle. It's made a huge difference.I'm never going back to a regular gym. Ever.