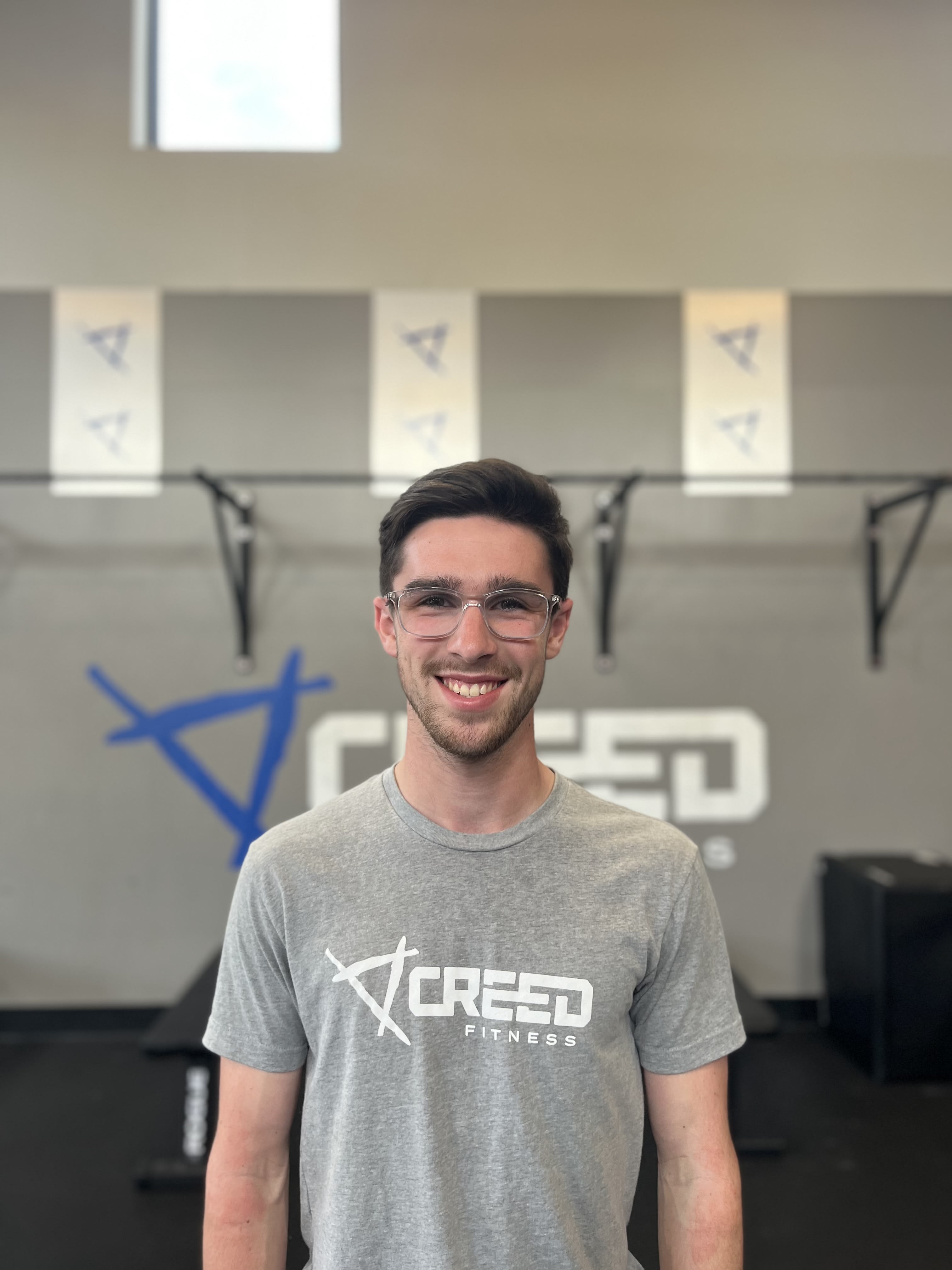 Noah Hayes
Noah is originally from Virginia but has lived in Georgia for the past 7 years. He is currently a 3rd year at UGA working toward a BS in Psychology and a minor in Religion. He was formerly a collegiate cross country and track athlete for UGA the last 2 and a half years prior to joining the team here at Creed.
Noah enjoys playing disc golf and going for hikes! He says it's also hard to beat a good game day in Athens cheering on the Dawgs! He also loves investing his time leading a small group of 8th grade boys at Athens Church. His current fitness goal is to give his body some time to recover before he trains for his first half marathon.
His favorite part about coaching at Creed?
"One of my favorite parts about working at Creed is getting to hear the backgrounds of all the members! Then seeing them crush a workout!"